Chalet Les Vernets is a beautiful Savoyard Chalet ideal for a self catering family holiday, set in 7 acres of land in the beautiful Beaufortain area of Savoie, in the heart of the French Alps.
Within 15mins drive of 3 ski areas this is a perfect place for a relaxed ski or summer holiday. Lack of imposing ski infrastructure make it an extremely unspoilt and tranquil area but with enough variety of skiing over the 3 areas to satisfy most skiers. The area boasts fabulous off-piste and ski touring terrain with lots of wildlife to be seen. Easy access summer and winter.

Just 5 minutes from the pretty town of Beaufort which has bars, restaurants, shops, tourist info and swimming pool.
Easy access from Geneva Airport ( 1hr45 mins ) and Chambery ( 50mins )

The drive from Calais is easy, we are one of the closest areas of the alps to the UK. Journey time is about 8 hours from Calais.
Click on the map below to download a higher resolution version.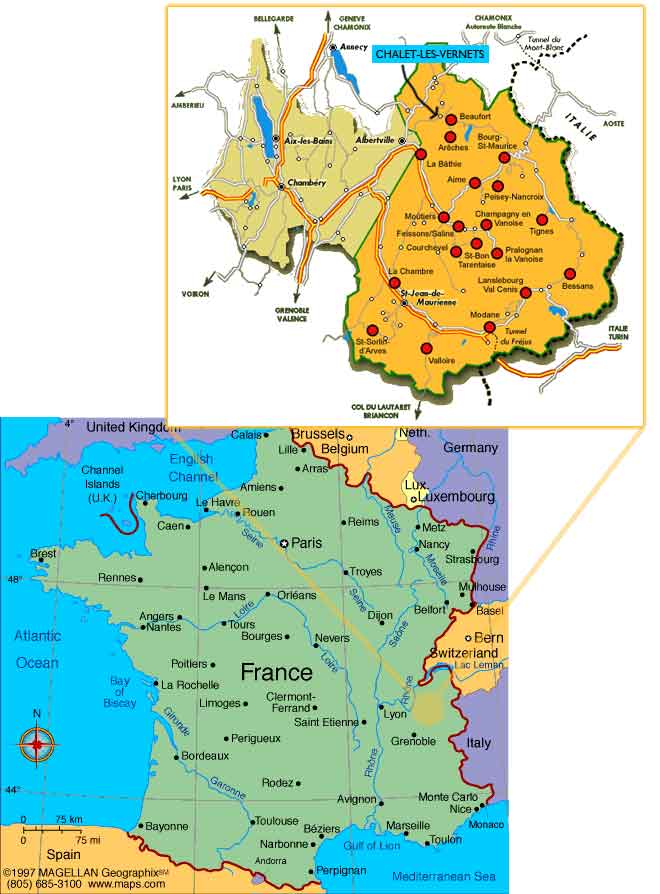 To find the chalet using Google maps click here
About the Area
The Beaufortain is a hidden gem, not often visited by UK tourists and even more special for this very reason. This is authentic France and is like stepping back in time - in late summer you'll see hay being harvested by scythe in some places!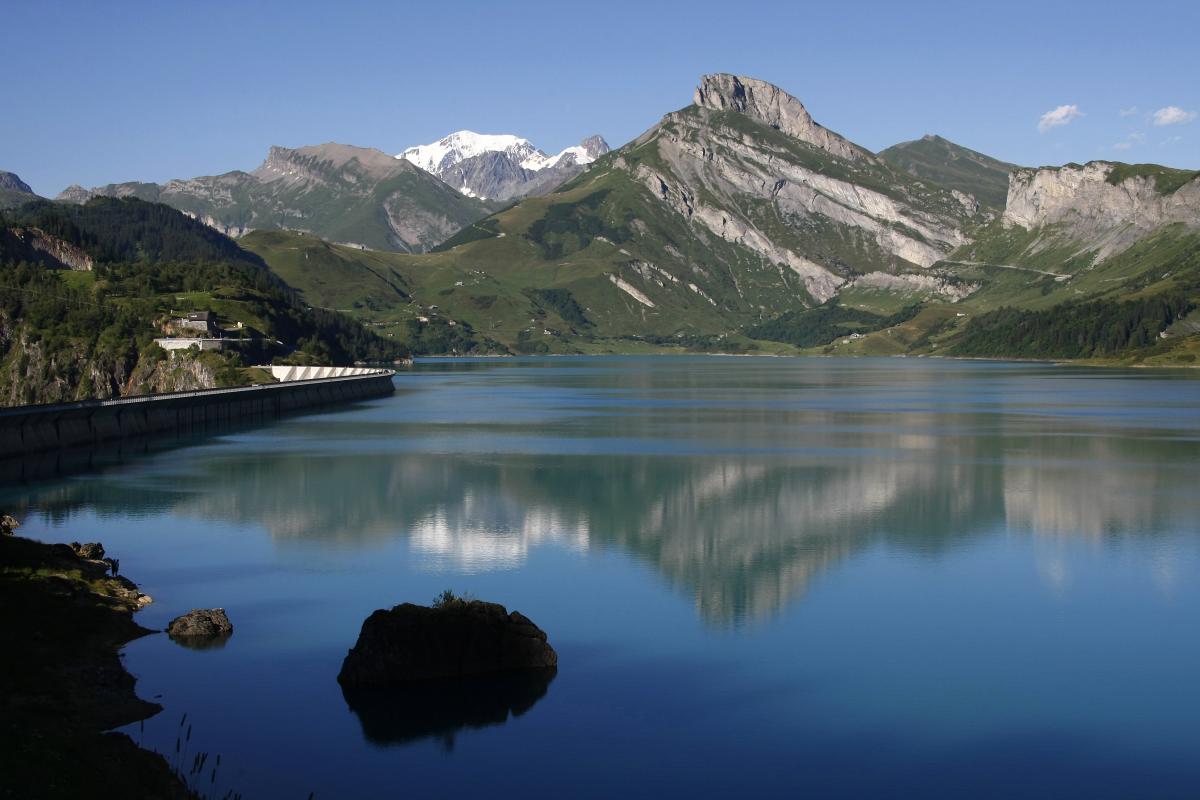 The mountains soar to 3000m and contrast with the lush meadows, crystal streams, lakes and forests of the lower slopes and valleys.
The three ski areas of Areches Beaufort, Les Saisies and Les Contamines offer a great range of very affordable skiing for everyone in your group and over a week make for varied days out. Areches is steeper, North facing terrain, Les Saisies more open and sunnier and Les Contamines offers a bit of everything being the largest of the 3 areas. The area is renowned for the fabulous ski touring to be enjoyed and boasts an impressive snow record, some 40% more snow on average than Val D'Isere!
For groups with members of mixed ski abilities these 3 areas offer everything - and they are very affordable compared to the big ski areas. Areches Beaufort is only around €25 per day.
In summer, you would hardly notice the ski infrastructure (unless you want to access some of the superb downhill mountain biking) and we think this is one of the most beautiful, unspoilt corners of the French Alps. The alpine pastures are carpeted in wild flowers during summer and while out walking you will regularly see Chamois, Deer, Golden Eagle and Marmottes. For the adventurous hiker, paraglider or mountain biker you will find a paradise.
The towns and villages are also stunningly pretty with chalets overlowing with nasturtiums and the French way of life very evident. There is a local produce market in Beaufort every wednesday.
For shopping enthusiasts, Albertville is a 20 minute drive and offers in town boutiques and a large commercial area with huge supermarkets and stores. The old town of Conflans is well worth a visit and the cobbled streets and open air restaurants make for a relaxing lunch break.